Best Ways to Celebrate Fourth of July 2023 in NYC | Fireworks, Events & More
Independence Day is one of the most important and celebrated holidays in the United States. July 4th is a national holiday commemorating the liberation of 13 American colonies from the British monarchs. On this special day, many Americans meet with their families to relax on the beach or barbecue in the backyard.
There is no question that New Yorkers know how to celebrate this holiday: many residents stay in the city and travel to Long Island and Fire Island to relax and barbecue with their families. The train to the beach is full, but no one is in a hurry.
 While some stay at their house and enjoy the events hosted by the government.  July 4th is also one of the few days when many stores close. Most (clothing) stores are not open on this day. Banks, schools, and (post office) offices are also closed. Museums such as Top of the Rock and the Empire State Building are open.
New York City offers many ways to celebrate the achievements of the Founding Fathers, hosting events of all generations and welfares, from food, movies, and music festivals to historic establishments and, of course, fireworks.
Here are the Best Ways to Celebrate the Fourth of July if you are in NYC this year –
1. Macy's 2023 Annual Firework Show NYC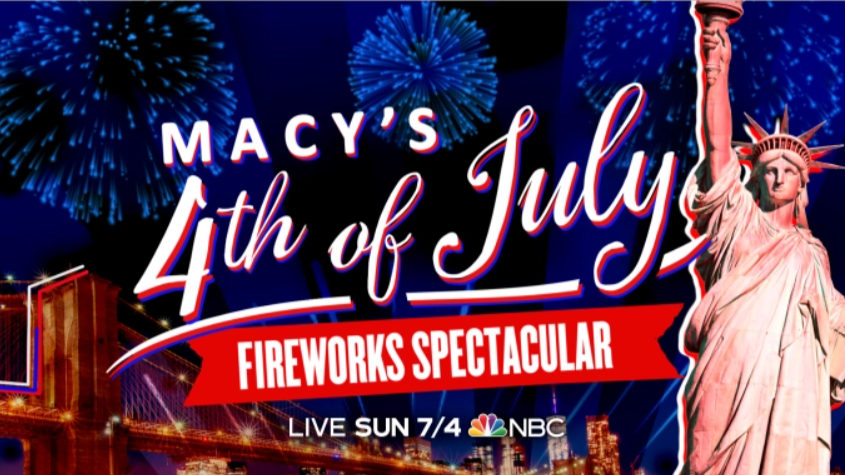 No Independence Day celebration is complete without fireworks; no one does fireworks like New York's Annual Macy's Fireworks Show. This year marking the 47th annual tradition, is conveying bigger and more promising this year. Various locations along the East River in Manhattan will host live music by well-known artists and fireworks. The spectacular show begins around 9:20 pm and lasts about 25 minutes, illuminating most of New York City's skyline and city. This is the country's best and largest Independence Day celebration.
The best places to enjoy this spectacular July fireworks display are East River State Park, Dumbo, Brooklyn Bridge Park & ​​Boardwalk, Jones Beach State Park in Long Island, and Flushing Meadows-Corona Park in Queens. You can also enjoy it from your Lower Manhattan apartment. This promises to be spectacular as you'll have to attend the event on July 4th, but you can also watch the TV version at 8 pm EST on NBC.
2. NYC July 4th Weekend Yacht Party Tour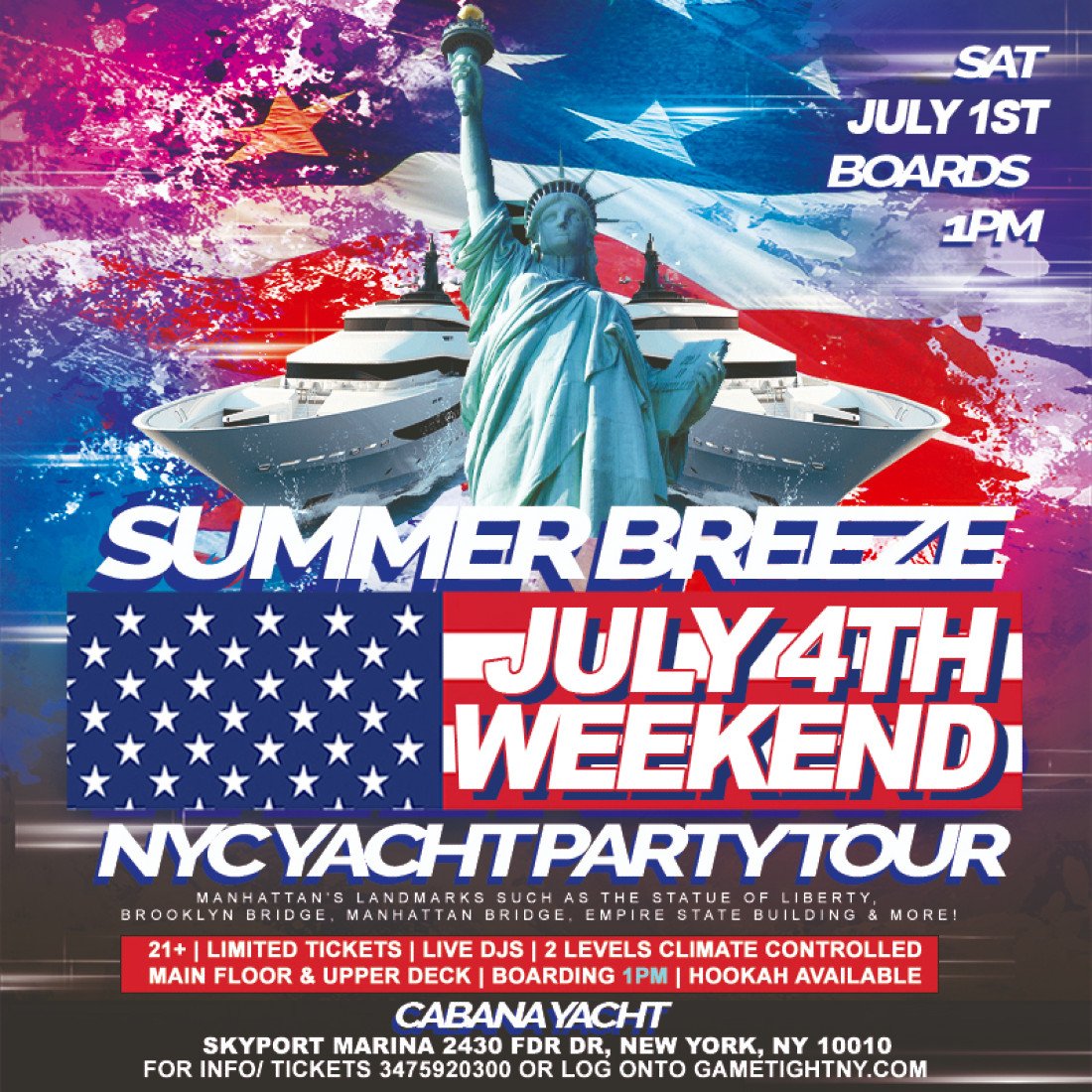 Summer Breeze Saturday New York City Yacht Party July 4th Weekend Tour at the Cabana Yacht in Skyport Marina Cabana Yacht located at 2430 FDR Drive New York NY 10010. Join in celebrating Manhattan Weekend on the Hudson Summer Breeze with NYC's Hottest Djs overlooking Manhattan's Landmarks such as the Statue of Liberty, Brooklyn Bridge, Manhattan Bridge, Empire State Building & more.

3. Regional Hot Dog Eating Contest 2023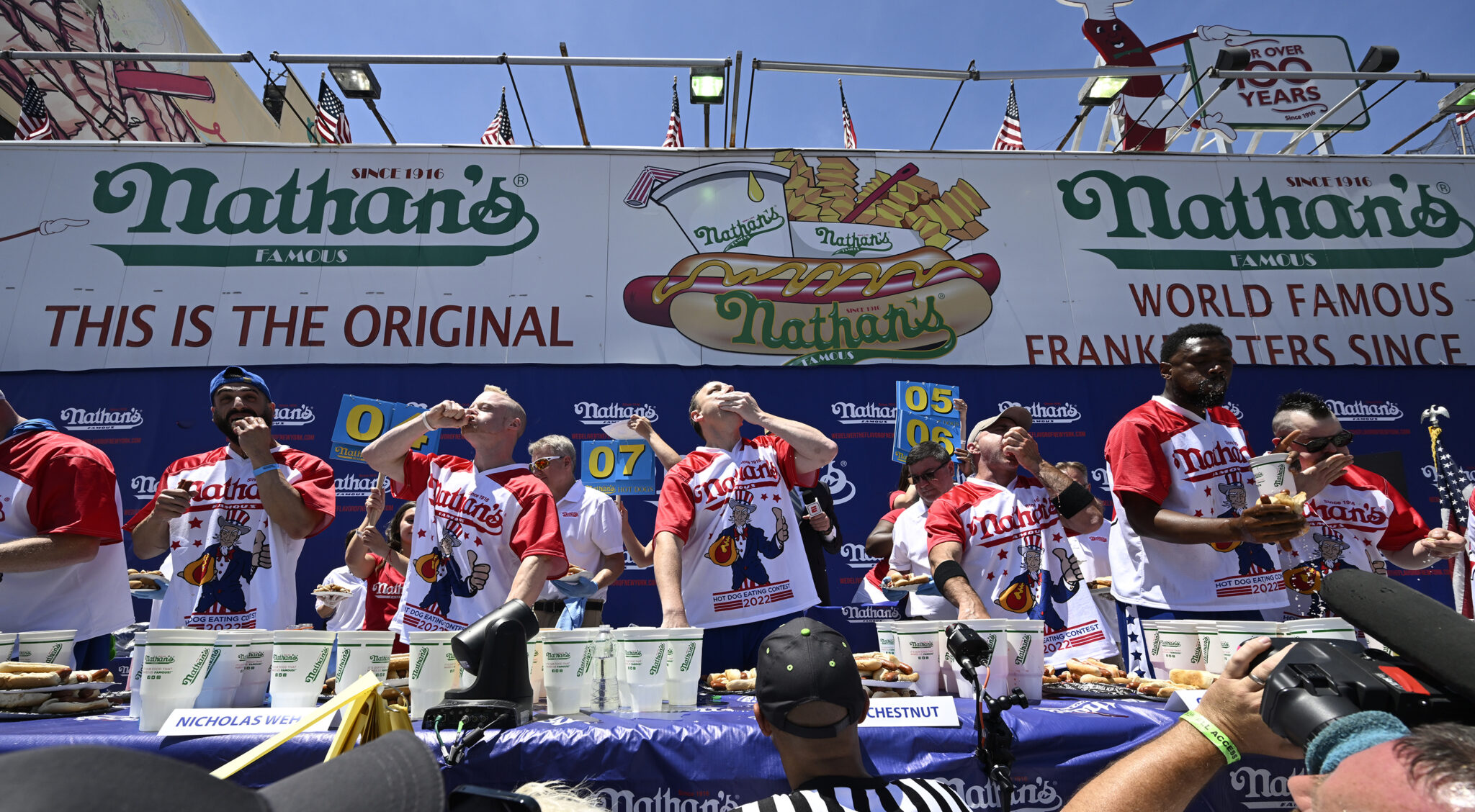 Independence Day is all about barbecues and lots of hot dogs. Take part in the Nathan's International Hot Dog Eating Contest to take you to the next level. Not for the weak people, this is a very American event taking place on Connie Island. This unique legendary race takes place on Canbay Island. You can also watch it on ESPN, NYC Sports, and see the live telecast of eaters trying to sallow as many Franks as possible within ten minutes. 

4. July 4th Celebration At Empire State Building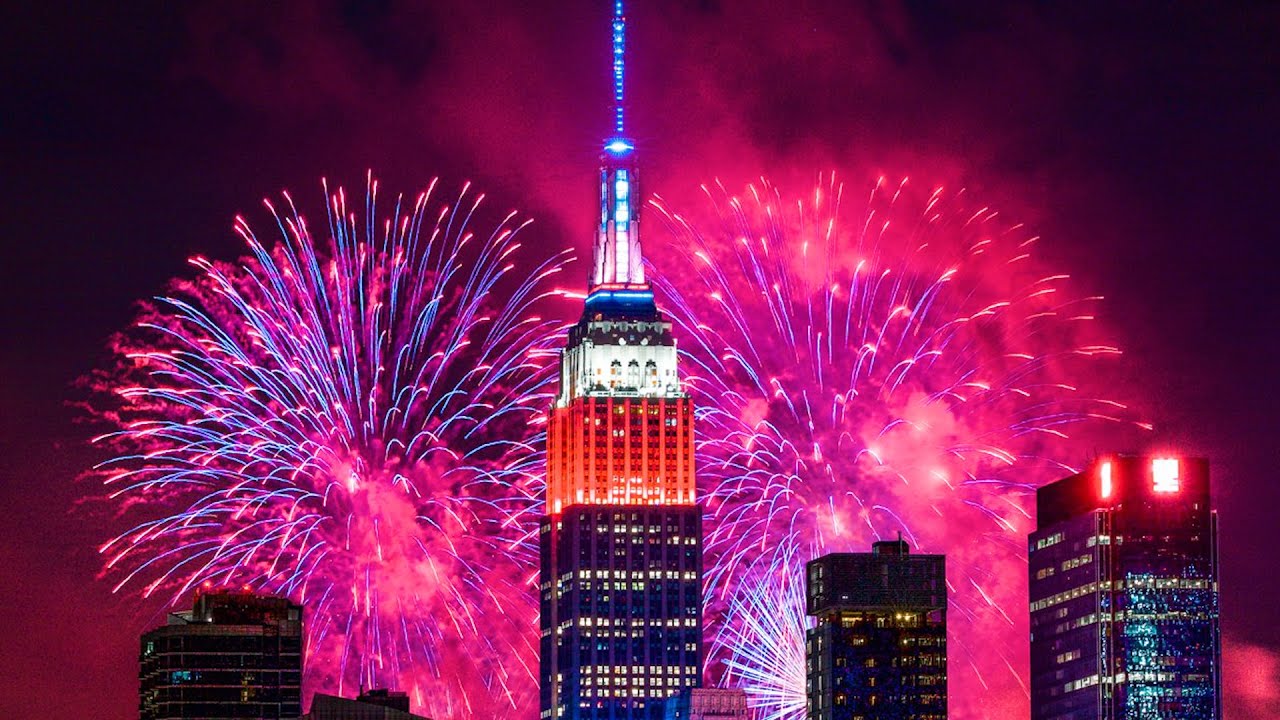 The Empire State Building will open its doors on July 4th for a special celebration. The evening begins on the 80th floor and is greeted by a private reception with an open premium bar and hors d'oeuvres. At 9 pm, head to the observation deck on the 86th floor and enjoy the once-in-a-lifetime view of Macy's fireworks.

5. Travis 4th of July Parade 2023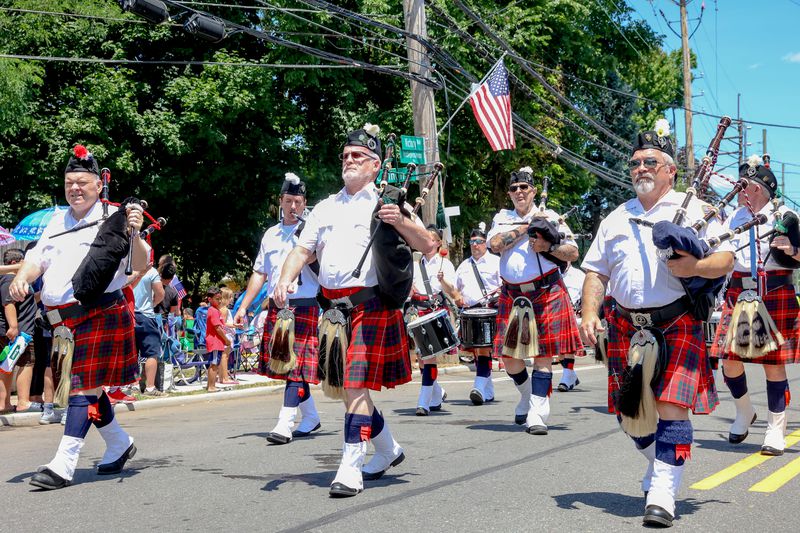 Red white and blue will flow through the streets of Travis on Tuesday as the annual Fourth of July Parade one of the longest continuous parades in the nation will take off for the 113th time.

6. Leisure Time At an NYC Beach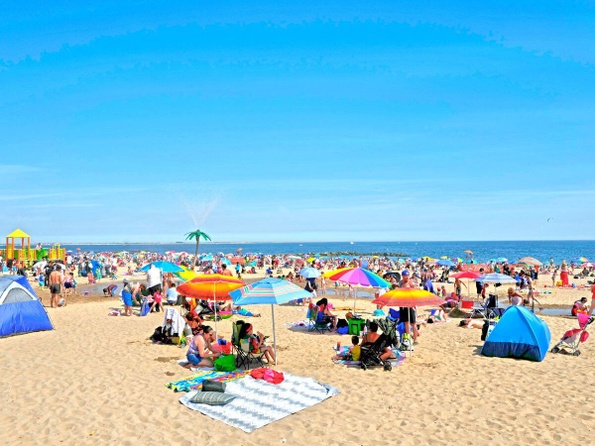 New York City is full of beautiful beaches and the most popular one is Coney Island beach. The beach offers a sweet spot to escape from the city's chaos and is only 50 minutes away by subway from Manhattan. You can enjoy the cool breeze while reading your favorite books or with a picnic basket and chill.