Best Ways to Celebrate Fourth of July 2022 in Miami | Fireworks, Parades & More
Fireworks, food, patriotic music, and festivals, what more do you want for the celebrations for the Fourth of July. Independence Day is celebrated with lots of arrangements and fun in Miami. The bars, South Beach restaurants, and public places get all decked out far and wide. While some people start their day with some quality time at one of the sun-soaked beaches or a water park, at night, no one misses the epic and grand fireworks across the city.
So, wear your best red, white, and blue attire to these family-friendly events and chow down on your favorite American cuisine before marveling at the spectacular illumination of the sky at night. Here are the greatest 4th of July activities in Miami to help make the day unforgettable with festive foods, dance parties, and other ways to celebrate the United States of America.
1. Time Out Market, Miami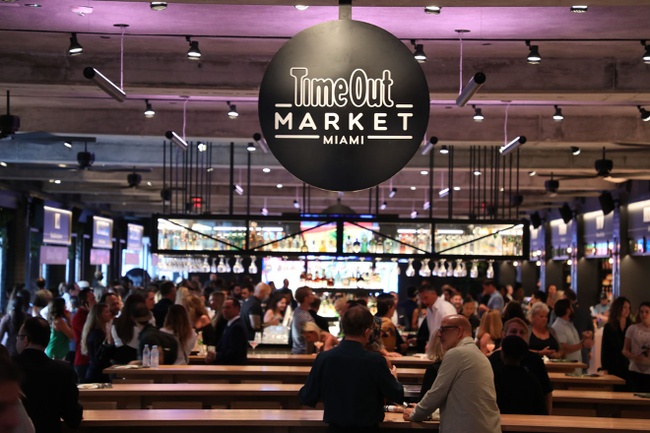 Time Out Market Miami will be offering three days of drinking and dining deals. Begin your holiday weekend with two rounds of happy hour, one from 4 to 7 p.m. and the other from 9 to 11 p.m. Looking for additional places to drink during the day? Brunch is available on Saturday and Sunday and includes two hours of unlimited bubbles for all-you-can-drink mimosas, bellinis, and cava for just $22. (plus tax and tip). Cocktails, spiked ice cream, and hidden menu items round out the boozy Independence Day party.
2. Fairchild Tropical Botanic Garden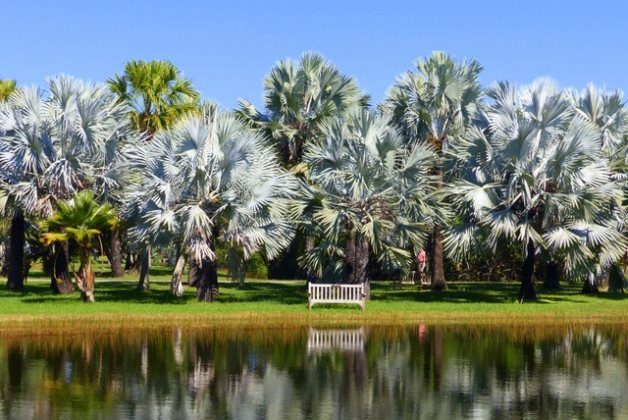 With a full day of activities for the entire family, the expansive outdoor attraction becomes patriotic. The Bad Apples Brass Band conducts a marching band parade for children across the verdant grounds, culminating in a cool popsicle celebration for all attendees. The family may enjoy BBQ delights from the Glasshouse Cafe and relax in the Jurassic Garden exhibit throughout the day.
 
3. The Fourth Al-Fresco at Nikki Beach Miami Beach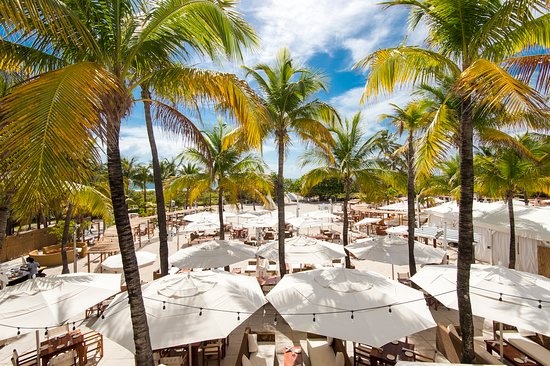 Nikki Beach, a long-time Fourth of July favorite, is bringing the Hamptons to Miami this holiday weekend. It's Fourth of July celebrations will include a fantastic seafood boil ($55 per person), plenty of rosés, and private fireworks show at 9 p.m. to finish off an amazing evening.
 4. Wicked Paradise at the Clevelander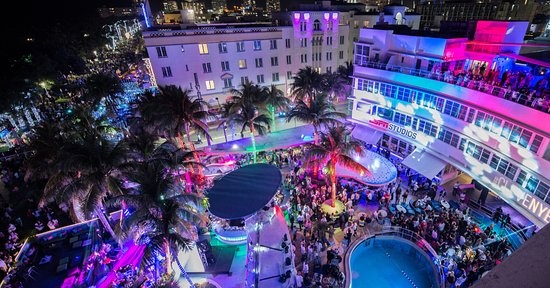 This holiday weekend, Ocean Drive's party headquarters opens its pool to the public, and everyone is invited. Wicked Paradise, famed for its premium day clubs and boat parties, takes over the Clevelander for two days of dancing, drinking, and celebrating America's birthday. Pool parties, rooftop parties, and DJs will be held till the early hours of the morning.
5. Head to Independence Beach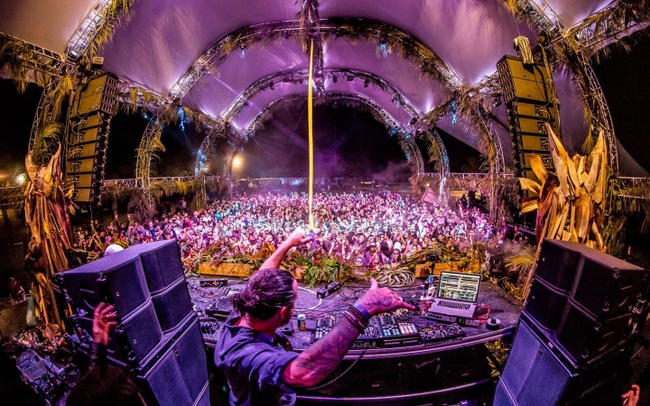 Join Beach Club and Rapture Festival for a wellness-centered party. Independence Beach is held on the sand next to the restaurant and includes a day of mindfulness programs, fitness courses, and healing techniques including Chakra balancing and Reiki.
6. America's Birthday Bash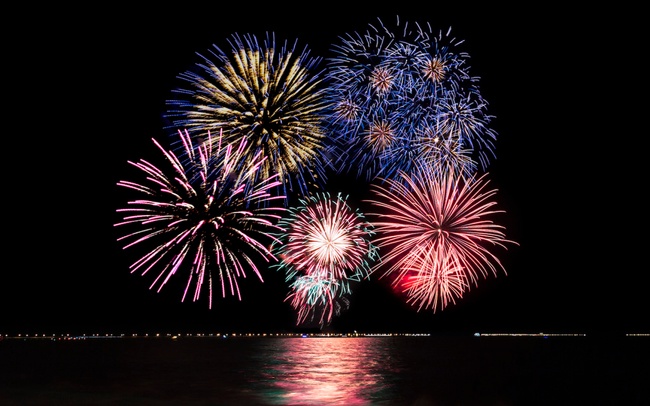 Bayfront Park hosts America's Birthday Bash, the largest and most visible 4th of July event. There will be live music, food trucks, and a Kids' zone, but the main attraction will be the stunning fireworks show over Biscayne Bay. The celebrations begin in the afternoon, and the fireworks begin at 9:00 p.m. and continue for 30 minutes.
7. Ocean Drive 4th of July Fireworks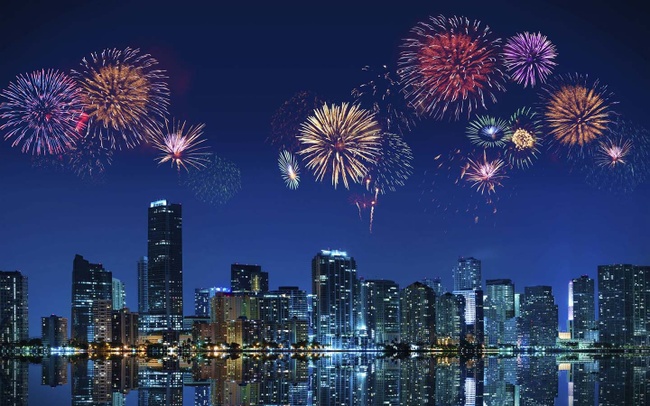 Another spectacular firework show takes place on South Beach's Ocean Drive. A colorful spectacle may be seen straight from the area's various sidewalk cafés and restaurants, as well as rooftop areas. Fireworks typically begin around 9:00 p.m.
Key Biscayne Parade and Fireworks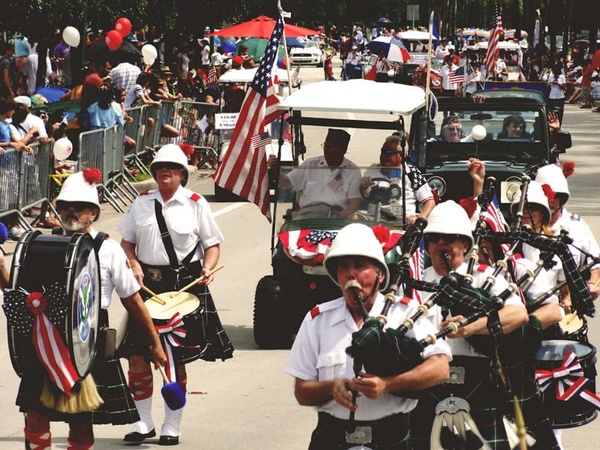 There is no Fourth of July celebration without a parade. At 11 a.m., visit Key Biscayne to see a classic patriotic procession complete with flying planes, marching bands, golf carts, floats, and loads of US-themed decorations. Crandon Boulevard is closed to traffic from Harbor Drive to West Enid Drive for the parade. Picnics and nighttime fireworks are also held on the Village Green.