Serenity Yacht July 4th Family Fireworks Cruise
Date & Time
Tue Jul 04 2023 at 06:30 pm to 10:30 pm
Location
Pier 40 at Hudson River Park | New York, NY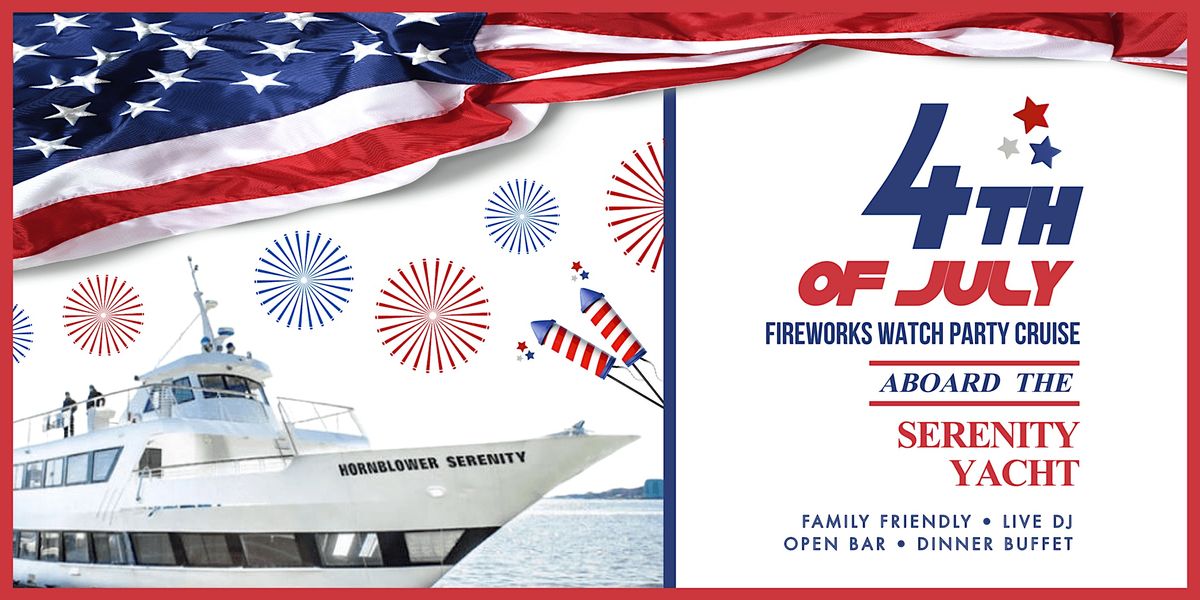 Details
July 4th Family Fireworks Cruise Aboard the Serenity Yacht
About this Event
For tickets or more information about the , visit us at

AGE REQUIREMENT

FOOD AND DRINK INCLUDED
Premium Open Bar | 7:00 PM - 10:30 PM
Dinner Buffet | 7 PM - 9 PM
EVENT DESCRIPTION
Welcome the Fourth of July 2023 cruising alongside the New York City skyline from the blissful Serenity Yacht. This top-tier vessel has everything you need to catch all the spectacular sights and sounds of the holiday, topped off (naturally) by the Annual Macy's July 4th Fireworks.
Families are welcome to partake in a sumptuous three-course dinner buffet available on both interior decks. Adults can additionally fete the holiday's freedom with a premium open bar, and all parties are welcome to the unobstructed views from the open-air Sky Deck. Seating is guaranteed for all guests, should you want to take a load off, though a live DJ's manning the musical part of the voyage to keep you partying the whole night.
It doesn't take long to understand why the yacht's called Serenity; this professionally chartered cruise removes all everyday stressors so that you can enjoy Independence Day in full. Regardless of which climate-controlled deck you're in, you'll be treated to the comfort and cheer that comes from good company, great atmosphere, and lovely landmarks like the World Trade Center and Brooklyn Bridge. This July 4th, treat yourself to some serene New York City sightseeing and celebrate America in style.
ITINERARY
Serenity Yacht NYC
Pier 40 @ 353 West Street, New York, NY 10014
BOARDING: 6:30 PM
DEPARTING: 7:00 PM
RETURNING: 10:30 PM
The boat is scheduled to depart the dock at 7:00 PM sharp
Please allow plenty of travel time
July4th.com is not responsible if you miss boarding the boat
TICKET DETAILS
Seated VIP (All Ages)
Ticket Price is PER PERSON and includes the following amenities:
Admission to the event, as well as
Live View of the Macy's World-Famous NYC 4th of July Fireworks Show
Access to All Three (3) Decks of the Serenity Yacht
Premium Open Bar (non-alcoholic options for guests under age 21)
Dinner Buffet
Great Views of the NYC Skyline and Landmarks
Live DJ w/ Dance Floor
REQUIRED FOR PURCHASE:
Seating is available for individuals and all group sizes -- You may be seated at a shared area with other guests
For guests under age 21 open bar is limited to non-alcoholic drinks
All guests MUST be age 21 and up and present a valid form of government-issued photo ID in order to consume alcohol at this event; Passport, US Driver's License or Canada Driver's License ONLY
Guests under the age of 18 MUST be accompanied by an adult
Purchasers may be required to submit a Credit Card Authorization Form after the ticket order is processed
Coat check NOT included - A mandatory coat check fee between $5-10 may apply at venue discretion
FOOD MENU
Dinner Buffet
☛ Menu Subject to Change
☛ This is a nightlife event and it is not intended to be a dining event -- If you wish to have a complete dinner it is recommended that you do so prior to attending this event
IMPORTANT INFORMATION ABOUT THIS JULY 4TH CRUISE
Tickets for this event provide guests with access to a July 4th party taking place on a boat
All cruise sights, destinations, and itineraries are subject to change without notice as determined by US Coast Guard, local authorities, or event staff (Unforeseen restrictions may be enforced the night of the event)
Large crowds should be expected and you may be required to wait outside for a period of time (Show up early and help reduce the wait time)
This event will take place regardless of weather conditions
July4th.com is not liable, nor is refund or credit warranted, for claims due to changes in cruise schedule or itinerary
Fireworks display provided at the discretion of local authorities (weather permitting)
FINE PRINT
Tickets are sold on an on-demand / dynamic basis, meaning the price increases as ticket availability goes down. July 4th ticket prices often go up significantly (100% +) the closer it gets to July 4th. IMPORTANT: Events will sell out in advance of July 4th.
Event Location
Pier 40 at Hudson River Park, 353 West Street, New York, United States
Tickets & Booking Details
USD 189.00 to USD 229.00
Event Host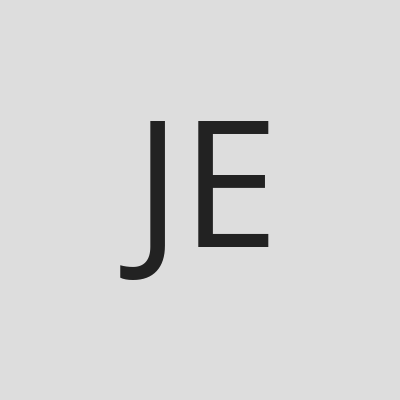 July4th.com - The Independence Day Party Experts