Congolese Flag Raising & Independence Day Celebration with Mayor Eric Adams
Date & Time
Fri Jun 30 2023 at 12:00 pm to 02:00 pm
UTC-04:00
Location
Bowling Green | New York, NY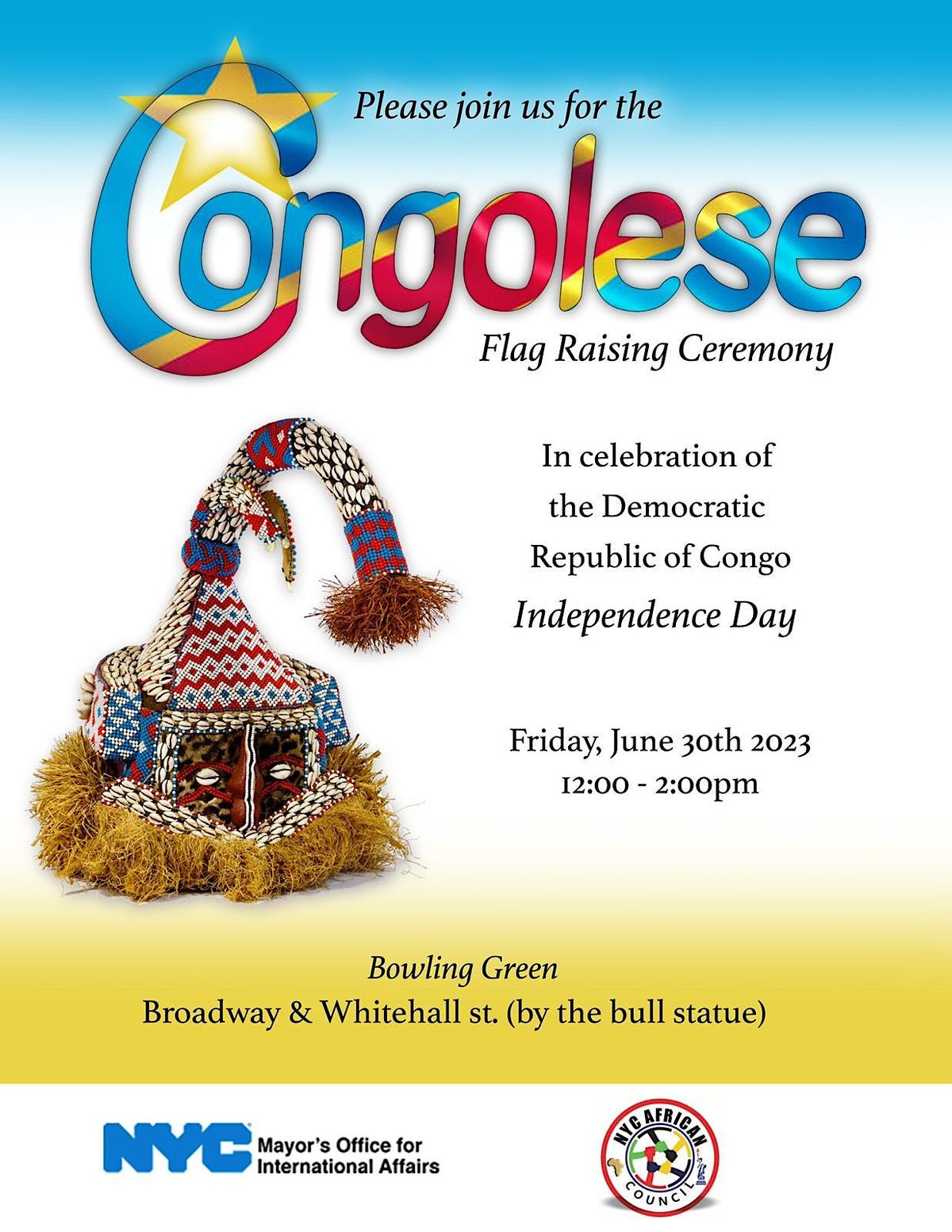 Advertisement
Details
Celebrating Congolese Flag Raising Day On Congo's Independence Day, June 30th
About this Event


Congolese Flag RaisingRaising Day on June 30th commemorates the independence of the Democratic Republic of Congo from Belgium in 1960. It is a significant day for the Congolese people as it marks their freedom and sovereignty. It is also a day to celebrate the rich cultural heritage of the country and its people.

Celebrating this day in NYC is important as it helps to raise awareness and promote Congolese culture and history. It also provides an opportunity for the Congolese community in NYC to come together and celebrate their heritage. Additionally, it helps to foster a sense of pride and identity among the Congolese diaspora in the city.




Overall, celebrating Congolese Flag Day on June 30th in NYC is a way to honor the history and culture of the Congolese people, promote cultural diversity, and strengthen community ties.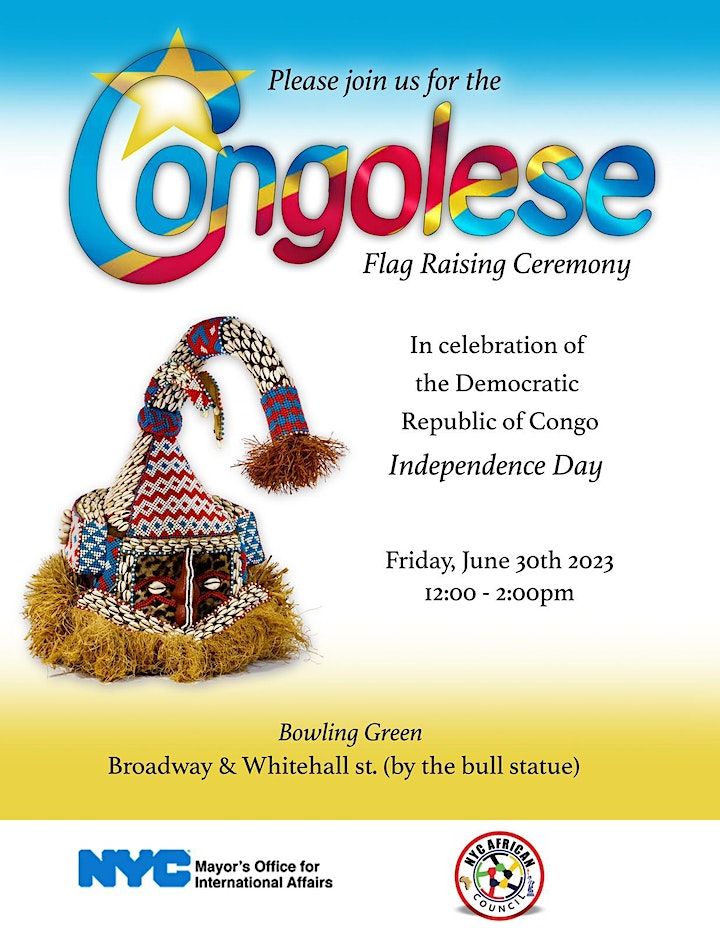 You're invited! ?
Join the Congolese community, their diplomats and Hon. Eric Adams, Mayor City of New York on Friday, June 30th, 2023, from 12pm to 2pm at Bowling Green [Broadway & WhiteHall by the bull statue] as the Congolese flag is raised to celebrate Congolese Independence.
We welcome all the African Diaspora and the Congolese community of New York, New Jersey, and Connecticut to come together for this exciting event.
Don't miss out on this historic moment! #CongoleseFlagRaisingDay #NYC #AfricanDiaspora #CommunityCelebration
Event Location
Bowling Green, Bowling Green, New York, United States
Tickets & Booking Details
USD 0.00
Event Host