Guide to Celebrate Fourth of July 2022 in Chicago | Fireworks, Events & More
Fourth of July – is one of the biggest holidays in Chicago and the best time to experience the summer. Many people are given a three-day holiday weekend. The whole celebrated with a lot of enthusiasm and excitement. And this year the holiday is on Monday which means you have a long weekend to celebrate. Now that the city has been in its full opening with no more covid restrictions, you can make way for a holiday weekend that is more like the ones you remember from the Coronavirus pandemic.
The city is filled with crowded beaches, backyard food, and fireworks. Meet with your family and friends, spend time outdoors, and celebrate American Independence Day in Chicago before the Chicago Summer Festival season officially begins. Explore activities such as river and lake cruises, kayaking and boat rentals, and outdoor dining in Chicago on July 4th.
July 4th is filled with the smell of freshly baked hot dogs, sunscreen, and fireworks. The way this holiday is celebrated varies from person to person, but there are some traditions that cannot be changed. July 4th will never change and will respect the old tradition of staying true to the memories of July 4th.
Here is the complete guide on how to celebrate the Fourth of July this year in Chicago-
1. 4th July Firework –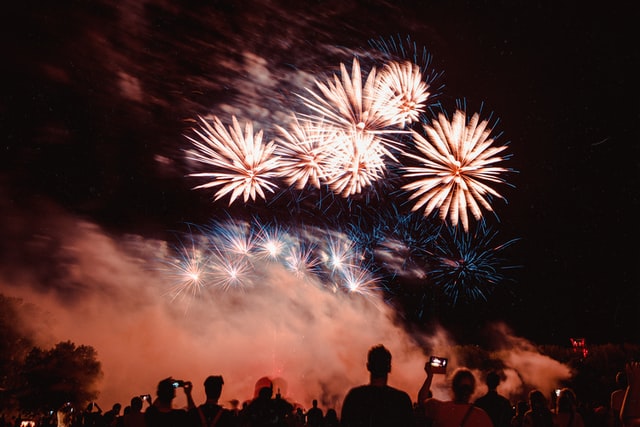 Fourth of July is incomplete without watching the epic fireworks. No matter what you do for the rest of day never miss the firework. Many of Chicagoland's long-running fireworks shows are returning to the skies for the holiday weekend which was restricted because of the pandemic. Many of the neighboring suburbs of Chicago have announced plans to go ahead with their fireworks.
You can go to the lakefront to witness not one but two spectacular fireworks displays. Also, you can head to Navy Pier, an iconic Chicago destination that will host its free annual waterfront fireworks show on both Saturday, July 2, and Monday, July 4. You can watch the 15-minute show from anywhere north or south of Navy Pier along the waterfront, including beaches, rooftop bars, and parks. You can also secure a spot on the pier or take part in one of the many boat trips that offer front-row seats for action. You can also go to Soldier Field and watch Chicago Fireplay Atlanta United in the evening, where you can enjoy both football and fireworks.
2. Grant Park Music Festival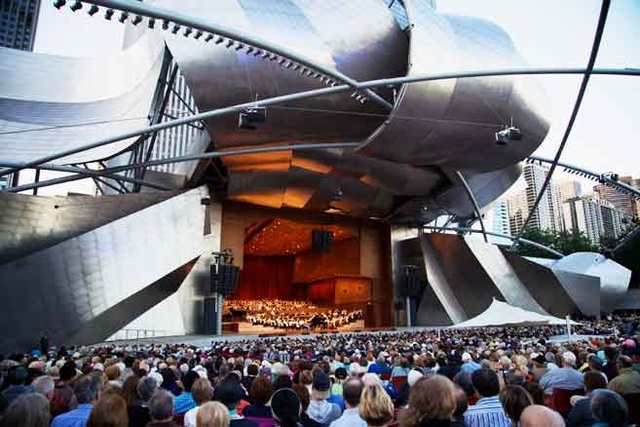 The Jay Pritzker Pavilion at Millennium Park hosts Independence Day Salute within the Grant Park Music Festival which will be held on the 2nd of July. There will be lots of patriotic favorites between 6:30 and 8 pm, such as the Armed Forces Salute, the 1812 Overture, and the grand finale Stars and Stripes Forever. This festival is free of charge so you can head with your whole family.

3.  Celebrating on Beach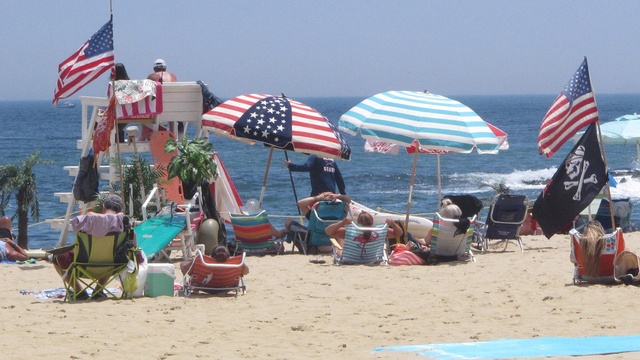 Of the many things to love about summer in Chicago, the sandy beaches of Lake Michigan are among the most treasured parts of the season. With more than 20 beaches along the 28-mile freshwater coastline, at the eastern end of the town, you can take your dog on Montrose Beach to volleyball, stand-up paddleboarding, or hiking in the dunes on North Avenue Beach. There are endless opportunities for sunbathing, swimming, and fun. -A covered nature reserve near the South Shore Cultural Center. After a swim, grab a cold beer or margarita at one of Chicago's best outdoor bars. Enjoy business along the beach with beautiful sea views.
There are many beautiful beaches in the city but one of the most famous and beautiful ones is Oak Street Beach. This Gold Coast beach features volleyball tournaments, a restaurant, and spectacular views of the horizon.

4. Visiting parks or gardens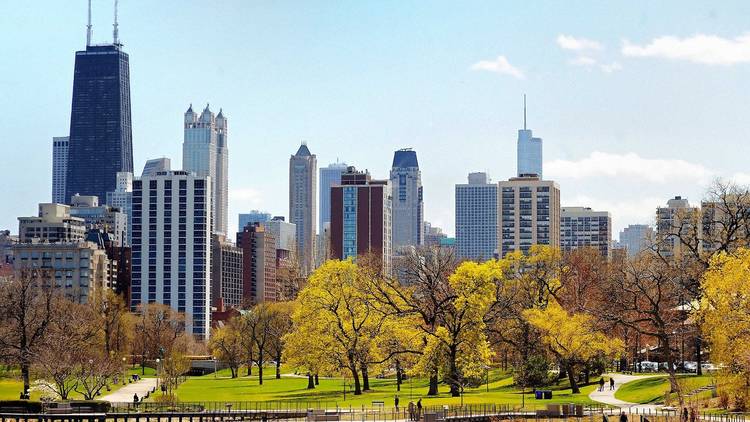 With more than 600 facilities in the city, the Chicago Park District has a lot of fun for everyone, along with a small neighborhood playground for children and large green spaces. Chicago parks are more than just a place to exercise, bike, and play tennis. Various cultural programs such as the Millennium Park Summer Concert Series and outdoor cinemas are also held.
 Most importantly, these Chicago attractions supply an area to unwind and momentarily overlook that you're in the middle of a large city filled with people, buildings, and cars.
Also when the weather in Chicago cooperates, there are few better places to spend a sunny afternoon than embracing a cold glass underneath an umbrella in a beer garden in Chicago. You'll find scenic patios and beer gardens hiding behind Chicago dive bars or set up in taproom parking lots. You can order burgers, barbecue, or frites to enjoy while you sip beer from Chicago breweries.

5.  Dining Out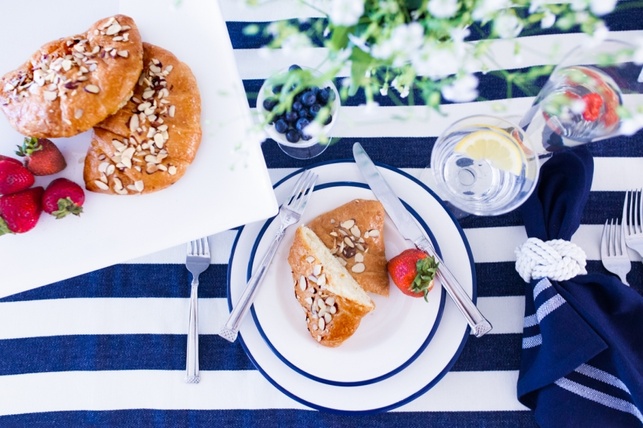 Outdoor dining has always been a popular summer pastime in Chicago. Some of Chicago's best restaurants have created sidewalk patios, outdoor gardens, and sunny decks to welcome meals that may not yet be accustomed to dining indoors. Get some of Chicago's best pizzas, eat tacos and drink margaritas with daily vitamin D and fresh air.

Whether you're looking for an outdoor space to spend the night with friends or a romantic restaurant to catch up with, you'll find the best options in town. You can visit "Tsuko" where chef Carlos Gaytan's cuisine spends the day in heaven. The best dishes include salsa, pickles, peanut aioli, and stir-fried red sea bream with homemade tortillas.

You can also visit 'Parson's Chicken & Fish' which has three outlets- the original location in Logan Square, an outpost in Lincoln Park, and the newest location in West Town.

6. Fun 4th July Events –
In Chicago on the Fourth of July, you will find plenty of festivals, concerts, and parades. There will be the 'International Festival Of Life' which will feature more than 50 performers representing reggae, Caribbean, R&G, Gospel, African Music, and many more. You can also attend the 53rd Parade and Picnic in Hyde Park, which will have a lively and patriotic parade.